7 września 2023
Eksperci z Centrum Obróbki Plastycznej na konferencji Sintering 2023 w Japonii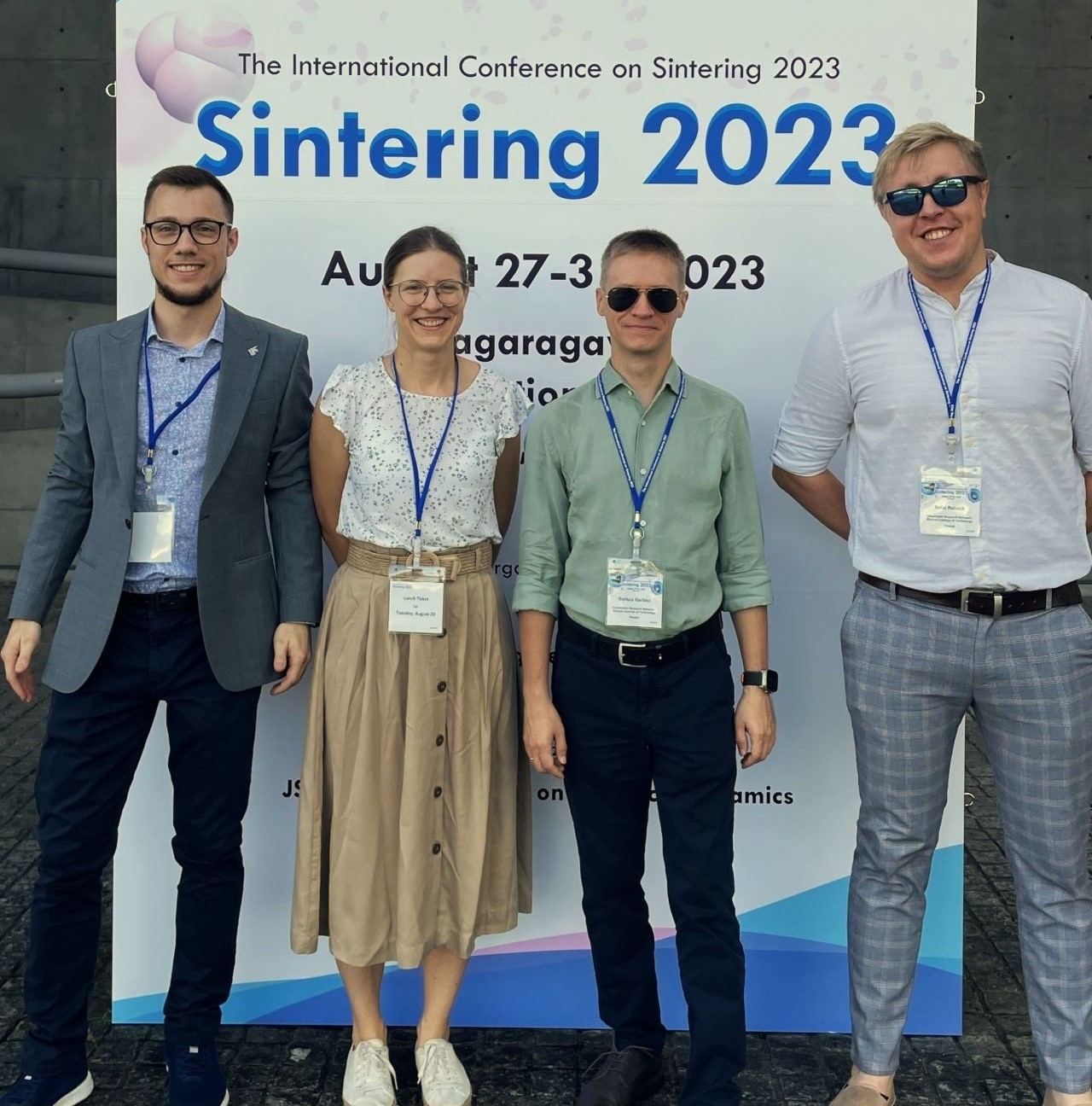 Dariusz Garbiec, Jakub Wiśniewski, Rafał Rubach i Maria Wiśniewska wzięli udział w konferencji Sintering 2023, która odbyła się w dniach 27-31 sierpnia w Gifu w Japonii.  
Tegoroczna edycja konferencji była poświęcona najnowszym osiągnięciom w procesach spiekania i ewolucji mikrostruktur do wytwarzania materiałów proszkowych.  
Dariusz Garbiec przedstawił prezentację pt. "Optimization of spark plasma sintering regimes and tool design to manufacture near-net-shape cutting inserts from WC/Ti powder mixture". Z kolei Jakub Wiśniewski poruszył temat "Spark plasma sintering of high energy ball milled WC/Ti powder mixtures as an effective route for manufacturing of hard composites". Wystąpienie Rafała Rubacha poświęcone było zagadnieniu "Effect of FAST/SPS process parameters on microstructure evolution and development of mechanical properties of (Ti,Mo)C reinforced Ti matrix composites", natomiast Maria Wiśniewska wygłosiła prelekcję pt. "Manufacturing of tungsten boride sputtering targets using industrial-scale spark plasma sintering".  
Udział w konferencji Sintering 2023 był okazją do zaprezentowania osiągnięć Łukasiewicz – PIT w dziedzinie spiekania i metalurgii proszków, oraz do spotkań i wymiany doświadczeń z innymi ekspertami z branży.