7 September 2023
Experts from the Center of Metal Forming at the Sintering 2023 conference in Japan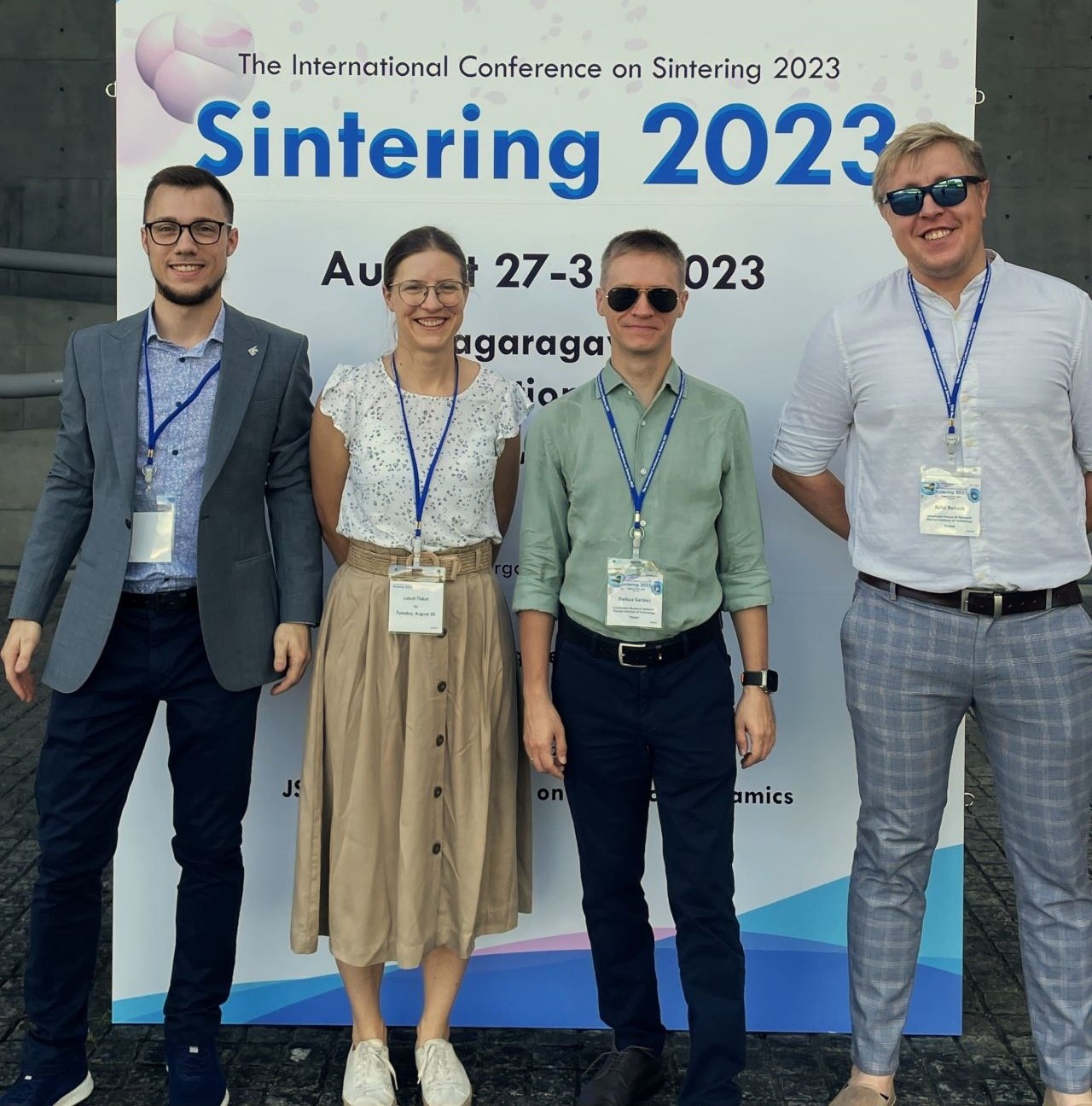 Dariusz Garbiec, Jakub Wiśniewski, Rafał Rubach and Maria Wiśniewska participated in the Sintering 2023 conference, that took place from August 27th to 31st in Gifu, Japan.  
This year's edition of the conference addressed the latest developments in sintering and microstructural evolution processes for the fabrication of powder-based materials. 
Dariusz Garbiec gave a presentation "Optimization of spark plasma sintering regimes and tool design to manufacture near-net-shape cutting inserts from WC/Ti powder mixture". Jakub Wiśniewski raised the topic of "Spark plasma sintering of high energy ball milled WC/Ti powder mixtures as an effective route for manufacturing of hard composites". The speech of Rafał Rubach was devoted to the "Effect of FAST/SPS process parameters on microstructure evolution and development of mechanical properties of (Ti,Mo)C reinforced Ti matrix composites", and Maria Wiśniewska gave a lecture on "Manufacturing of tungsten boride sputtering targets using industrial-scale spark plasma sintering".  
The participation in the Sintering 2023 conference was an opportunity to present the achievements of Łukasiewicz – PIT in the field of sintering and powder metallurgy, to meet other experts and to exchange experiences.