19 października 2023
Eksperci Łukasiewicz – PIT na Local Trends – Europejskim Forum Samorządowym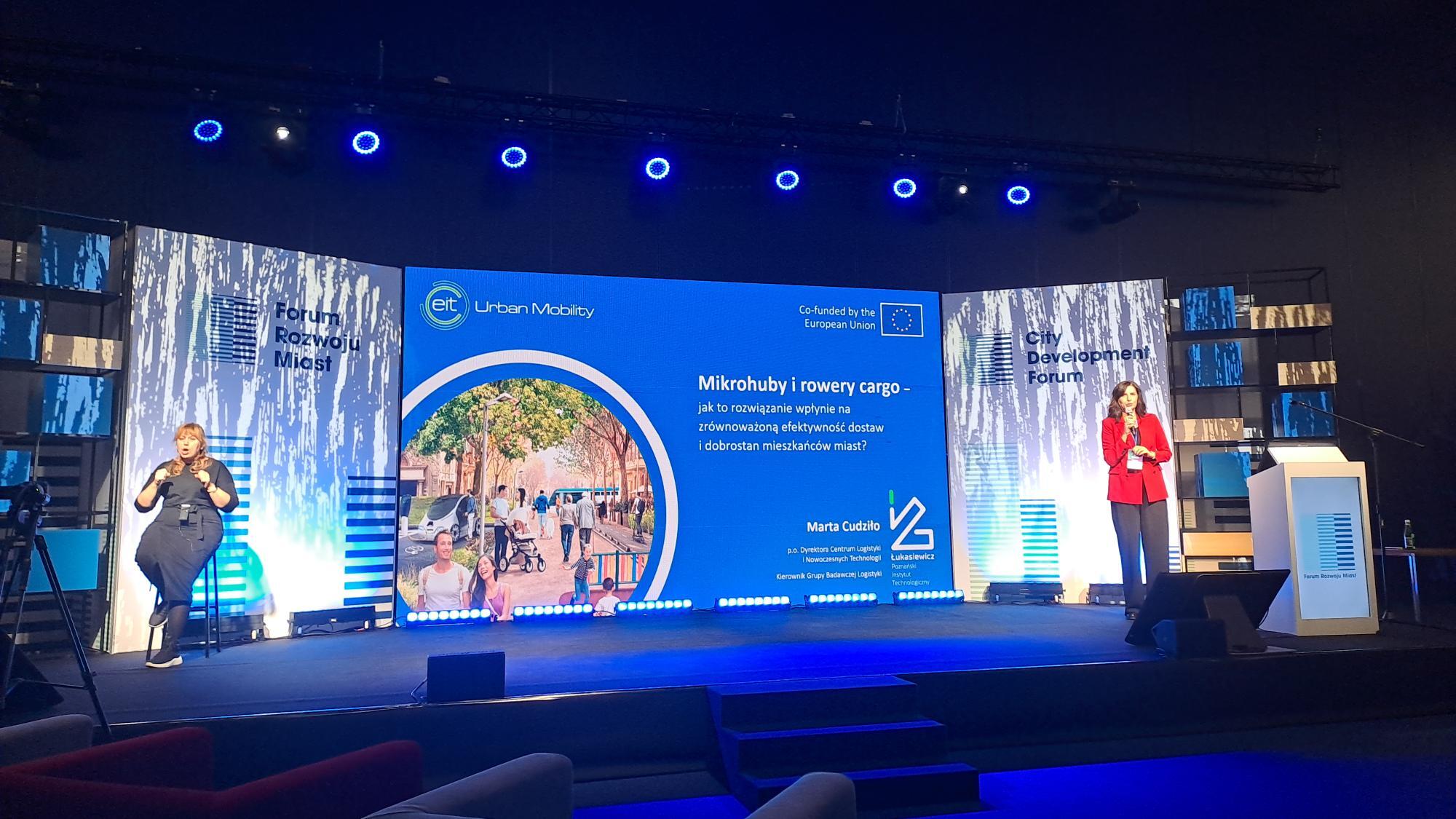 Local Trends to największe spotkanie samorządowców z całej Polski. Prezentowaliśmy tam m.in. nasz projekt mikrohubow przeładunkowych.
Marta Cudziło, p.o. Dyrektora Centrum Logistyki i Nowoczesnych Technologii była jedną z prelegentek Forum Rozwoju Miast, które po raz drugi jest częścią Local Trends. Wystąpiła z prezentacją pt. "Mikrohuby i rowery cargo – jak to rozwiązanie wpłynie na zrównoważoną efektywność dostaw i dobrostan mieszkańców miast?".
Na scenie towarzyszył jej Andrzej Wasielewski, Dyrektor Operacji Krajowych i Infrastruktury GLS Polska. Razem omówili projekt Greta, realizowany wspólnie z Miastem Poznań. Jego celem jest wprowadzenie mikrohubów przeładunkowych do centrum miasta.
Uczestnicy imprezy mogli porozmawiać też z przedstawicielami Branżowego Punktu Kontaktowego Transformacja Cyfrowa oraz Centrum Logistyki i Nowoczesnych Technologii, którzy omawiali działalność Instytutu w zakresie EIT Urban Mobility.