25 October 2023
Experts from Łukasiewicz – PIT at Local Trends – European Forum of Local Governments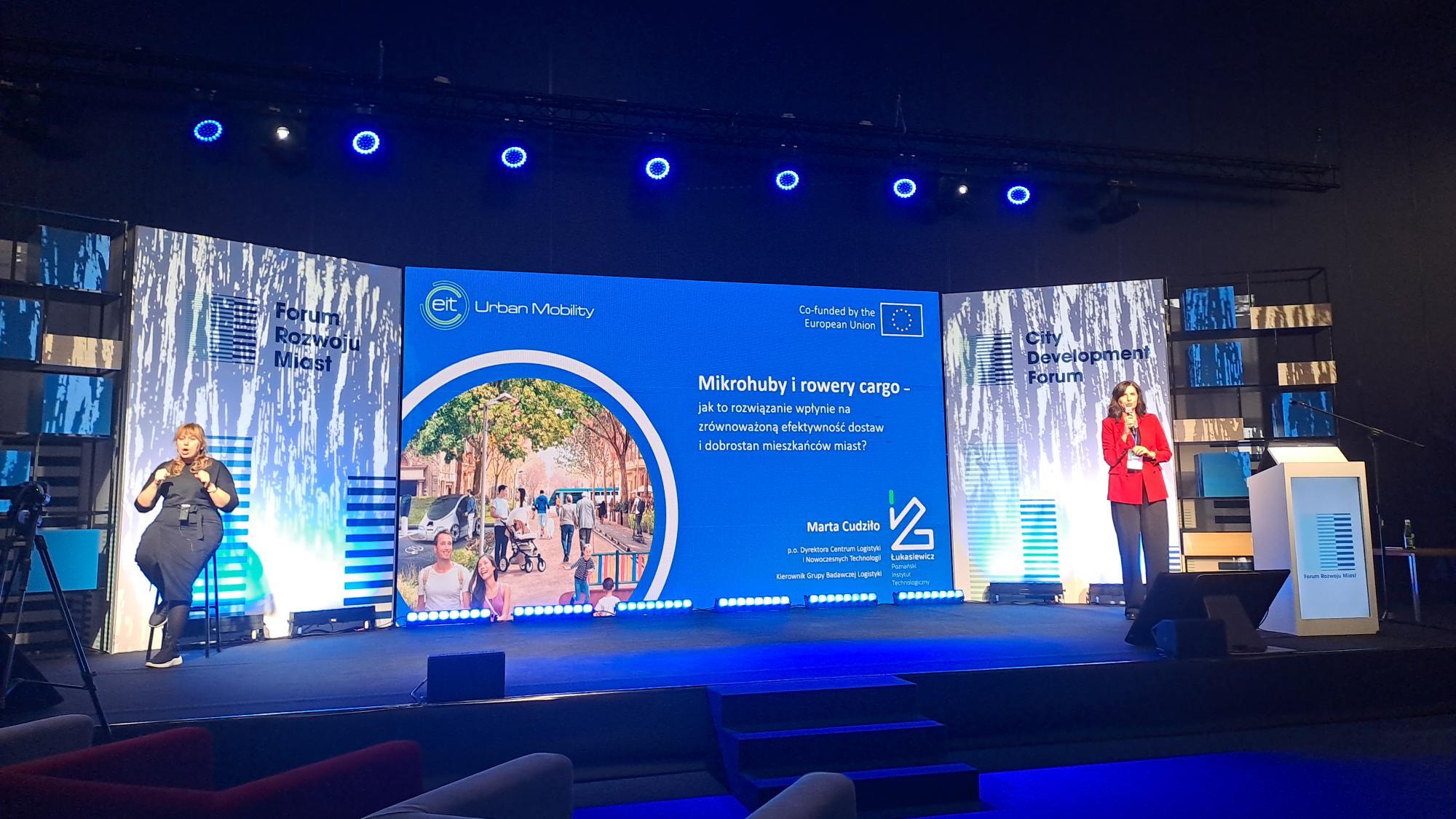 Local Trends is the largest meeting of local government representatives from across Poland. We presented there our project of transshipment microhubs, among others.
Marta Cudziło, Acting Director of the Center of Logistics and Emerging Technologies, was one of the lecturers at Urban Development Forum, that for the second time is a part of Local Trends. She gave a presentation on "Microhubs and cargo bikes – how this solution will influence the sustainable  efficiency of deliveries and well-being of city residents?".
On the stage she was accompanied by Andrzej Wasielewski, DIrector of National Operations and Infrastructure, GLS Poland. They discussed GRETA project, carried out together with the City of Poznań. The project aims at implementation of transshipment microhubs into the city center.
Participants of the event could also talk with the representatives of Industry Contact Point Digital Transformation and the Center of Logistics and Emerging Tehnologies, who were discussing activities of the Institute regarding EIT Urban Mobility.