30 October 2023
Specialists from the Center of Wood Technology at Wood Rise congress in France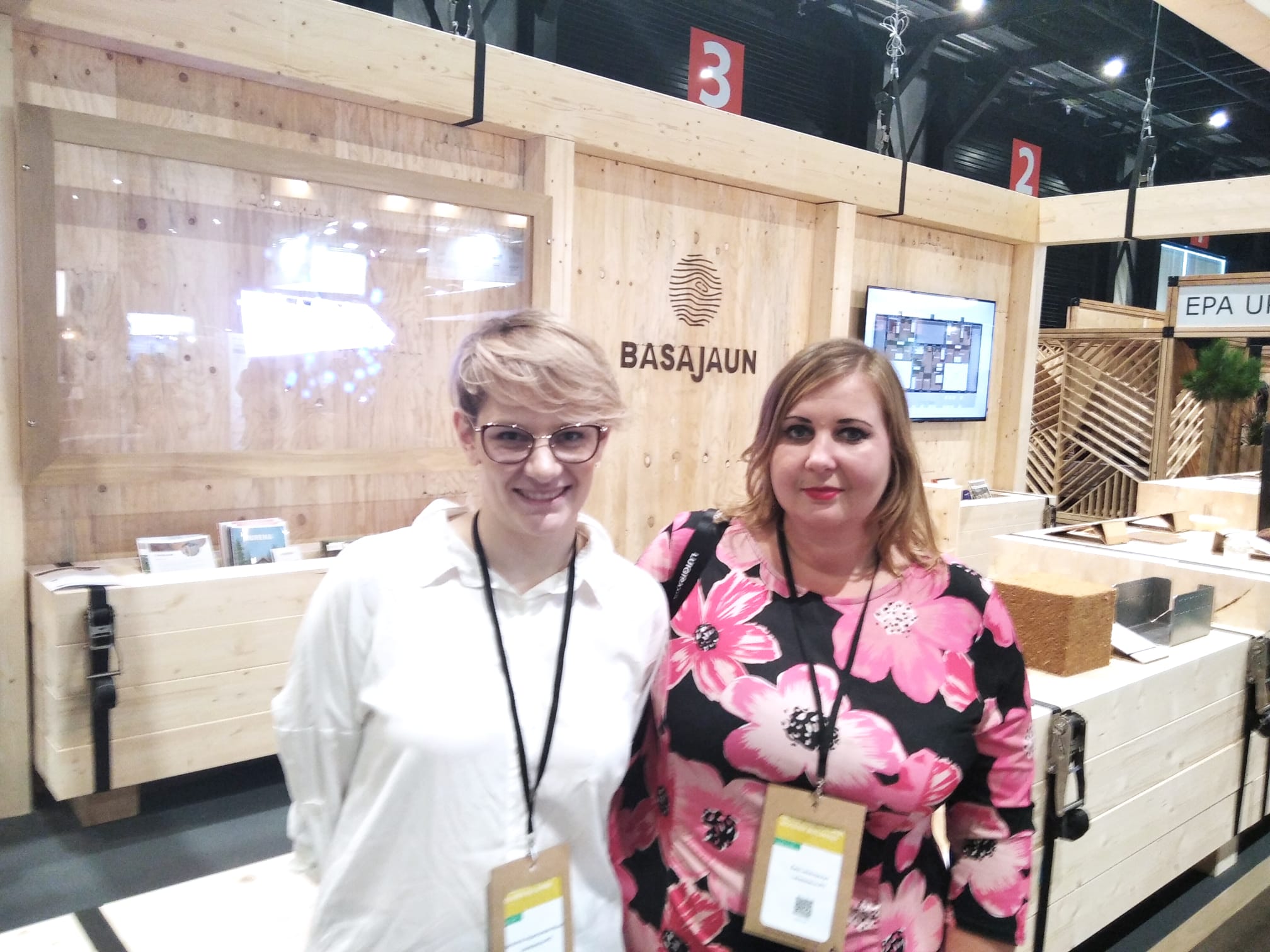 Ewa Leszczyszyn and Dobrochna Augustyniak-Wysocka participated in Wood Rise congress. The event took place from October 17 to 20, 2023 in Bordeaux.
During the congress, BASAJAUN project was promoted. At the exhibition stand, results of the project were presented (innovative products and materials for wood construction). In turn, plenary lectures addressed Open Innovation Platform.
Łukasiewicz – PIT is one of the founders and members of Open Innovation Platform, and also a creator of news, resources and innovative solutions for wood construction, that are published on the platform – explains Ewa Leszczyszyn.
BASAJAUN project (Creation of permanent relationships between rural and urban areas through circular and innovative value chains in wood construction) is financed by the EU's Horizon 2020 programme. One of the objectives of the project is promotion and strengthening of wood construction in different regions of Europe. More information is avaliable on the website: https://basajaun-horizon.eu/.