25 October 2023
Łukasiewicz – PIT at the International Trade Fair for Environmental Protection POLECO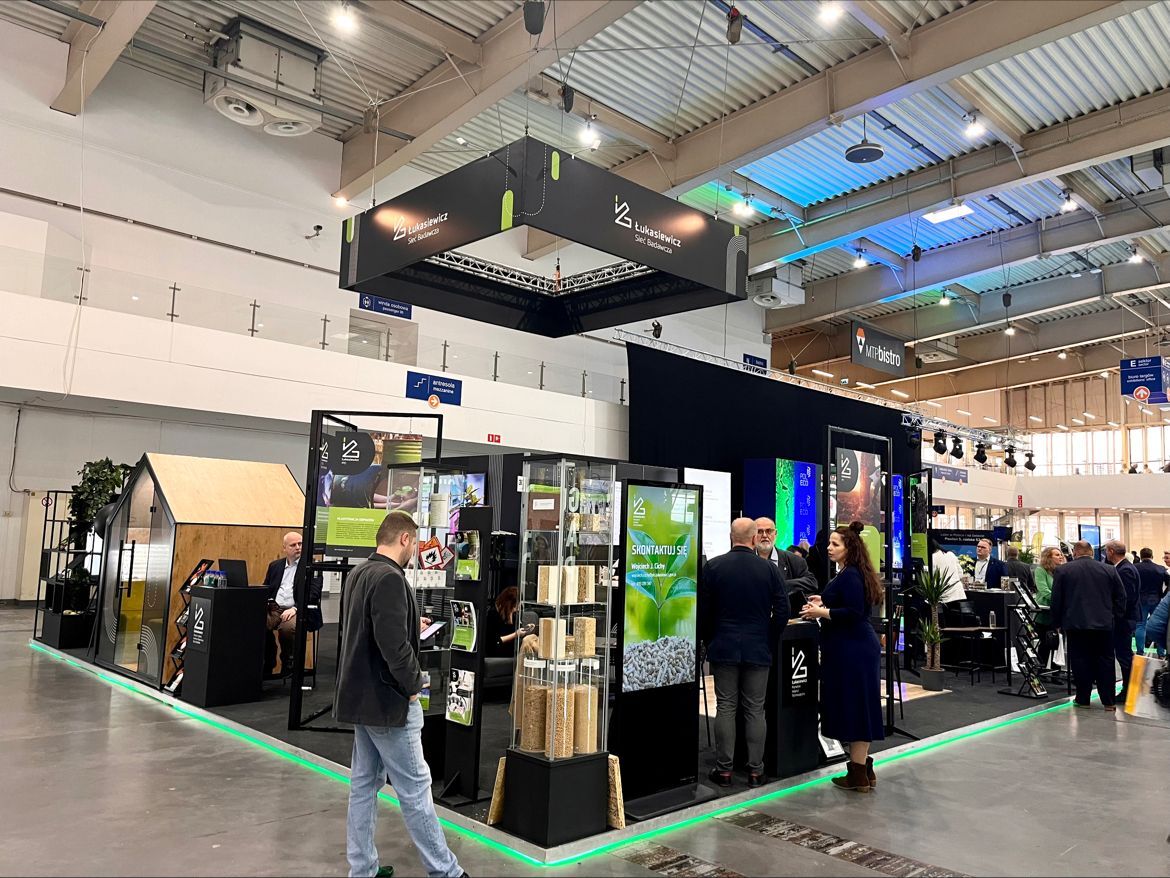 Experts from Łukasiewicz – PIT were present at the International Trade Fair for Environmental Protection POLECO, that was held on October 17-19, 2023 at the Poznań International Fair.
At a joint stand of Łukasiewicz Research Network visitors could meet with specialists not only from Poznań Institute of Technology, but also Łukasiewicz – Institute of Ceramics and Building Materials, Łukasiewicz – Institute of Heavy Organic Synthesis "Blachownia", Łukasiewicz – Institute of Organic Industry, Łukasiewicz – Institute of New Chemical Syntheses.
Łukasiewicz – PIT presented the offer of Center of Wood Technology regarding wood pellets testing, activities of the Department of Wood Industry Product Certification, competences of Testing Laboratory of Wood, Wood-Based Materials, Packaging, Furniture and Constructions, and innovative composites made of alternative raw materials for the construction and furniture industry.