Center of Rail Vehicles conducts innovative R&D works within the area of rail vehicles, which mainly concern innovative solutions for a new and modernized railroad rolling stock. Our specialists carry out works related to the development and simulation, bench and movement tests of various types of rail vehicles, rail-road vehicles and their components.
The Center operates through:
Prototypes Research Group

Prototypes Division
Division of Pneumatic Systems and Brakes
Service Division

Research Group of Rail Vehicle Development

Division of Rail Wheel Systems
Division of Passenger Vehicle
Division of Locomotive and Cargo Vehicle

Research Group of Electric Systems

Division of Electric Systems
Division of Control Systems

Department of Administration and Warehousing
Department of Quality Control
Laboratory of Rail Vehicles

Division of Rail Vehicles Certification
Division of Rail Vehicle Testing
Division of Simulation Testing
Standardization Division.
Within the Center:
conduct their activities.
Profile of activity:
approval tests for trams
fatigue tests of bogie frames, their assemblies and components
static strength tests of rail vehicle boxes
EMC tests (radiated, conductive), compatibility with rolling stock detection systems
pantograph tests
checking the cooperation of the on-board ERTMS/ETCS equipment with the trackside infrastructure
research on acoustic properties of railway vehicles and trams
vehicle gauge calculations
structural strength tests
tests on dynamic properties of rail vehicles
tests on braking systems, brakes and braking processes of rail vehicles and trams
conducting comprehensive certification processes for products of the railway sector
EC verification of subsystems, EC conformity assessment of interoperability constituents, assessment of subsystems compliance with national requirements, conformity certification as an organizational unit, certification in the voluntary area in accordance with the scope of accreditation
independent safety assessment as an inspection unit
R&D works on rail and rail-road vehicles, units and systems for rail vehicles and combined transport systems
comprehensive solutions for electrical issues in rail vehicles.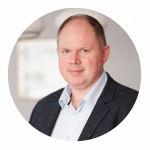 Director of the Center of Rail Vehicles
Piotr Michalak, PhD
Do you need more information?
Contact us